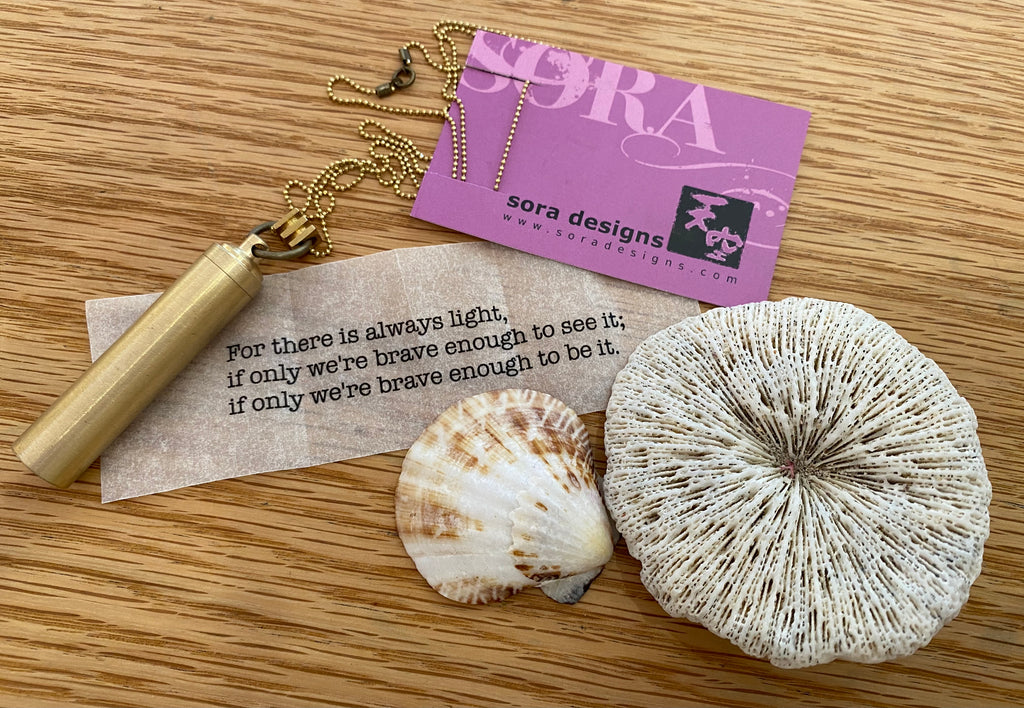 Brass Memorial Urn
$50.00
This hand-burnished brass vial measures 2.5 inches total in length (2" inside in length and 13mm in diameter) and has a lid that screws off to reveal a message inside.
For there is always light,
If only we're brave enough to see it.;
if only we're brave enough to be it.
The possibilities are endless as to what you can put inside. The cap is designed with a brass tube so the delicate faceted brass ball chain goes through the tube for a more substantial and unique look.
 Sora's jewelry is made of brass, which will naturally darken/patina over time. We like both ways, but if you want to bring it back to its shiniest self you can polish it with a silver cleaning cloth or just dry buff with Scotch Brite pad (the one you use for dishwashing). Don't be puttin' any chemicals on it.
Made locally in the Bay Area.