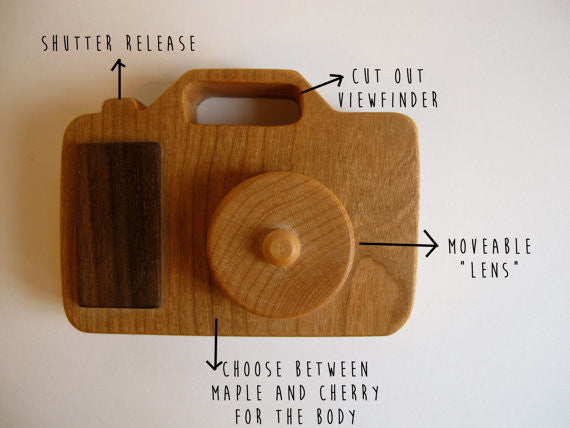 Handmade Toy Camera
$50.00
We love this handmade toy camera made of cherry wood. It has a moveable lens for "focusing" and a cutout for the viewfinder.This camera is sanded smooth and finished with an organic beeswax and olive oil finish and comes in a handmade drawstring bag.
Perfect gift for your little photographer!
Handmade by Little Adventure Toys.